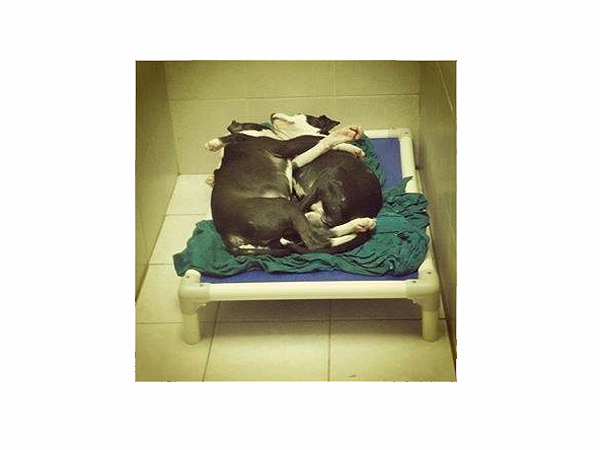 Can't you just
feel
the love?
There's no denying that, as this picture illustrates, canine brothers Jeffrey and Jermaine are inseparable – and not just because they adore each other.
Jeffrey is blind and his brother, Jermaine, is his loyal guide dog. The 8-month-old pups were found on the streets of Philadelphia in October, according to
Operation Ava
, the animal rescue that is trying to find them a permanent home together.
"The unconditional love and devotion these two dogs show is positively inspirational," reads a post from the Chester County SPCA, which shared the photo on
Facebook
Nov. 15. (The photo subsequently received more than 34,000 likes – and counting!)
http://tinyurl.com/msumh76